How the covid19 vaccines compare
As vaccines roll out across the United States for the Covid-19, the table below compares the  three major pharmaceutical companies – Moderna, PFizer and Johnson&Johnson –  who have been approved to dispense their products to the general public.
While the vast majority of demographics seem to be accommodated, there is significant missing data on pregnant and new mothers, as the experts remain unsure of the potential long-term effects the vaccine may have on unborn fetuses or newborns. At the time of this publication, the decision has been left to the discretion of the individual.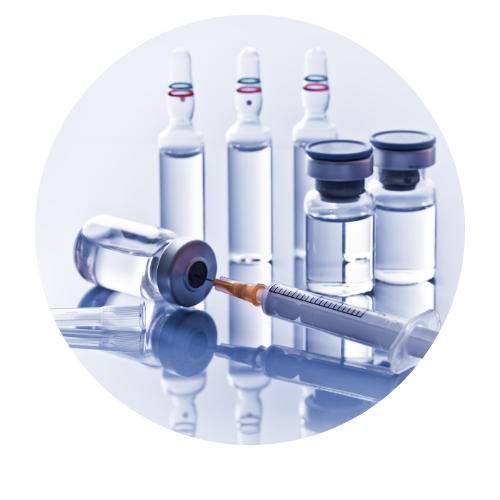 MODERNA

PFIZER

JOHNSON

AdenoVirus Vector Delivery

Delivers a code to the body that elicits an immune response

18 yrs and over with
ongoing testing for 12-17 yr olds.

18 yrs and older and over

PREVENTION EFFICACY IN TRIALS

94.1% efficacy across all racial and ethnic groups after 2 doses, except in > 65 yr olds

94.1% efficacy across all racial and ethnic groups after 2 doses, except in over 65 yr olds

66% efficacy after 1 dose with varied results across geographical areas; US (72%), South American (66%), Africa (57%)

Effective 14 days after Vaccination

Effective 7 days after Vaccination

Effective, 14 - 28 days after Vaccination

2 in Total 1 primer, plus 1 x boost 100mcg / 28 days apart

2 in Total 1 primer, plus 1 x boost 100mcg / 21 days apart

1 dose. Trial for 2 doses are ongoing

Pain st injection site. Headache, Fatigue, Muscle/Joint Pain. Rara Anaphylactic reaction.

Possible allergies. Monitor for 15-30 mins if patitnet has history

Possible allergies. Monitor for 15-30 mins if patitnet has history

EXPECTANT OR NEW MOTHERS OR PATIENTS WITH NO DISCRETION ON CHOICE

40 F or standard refrigeration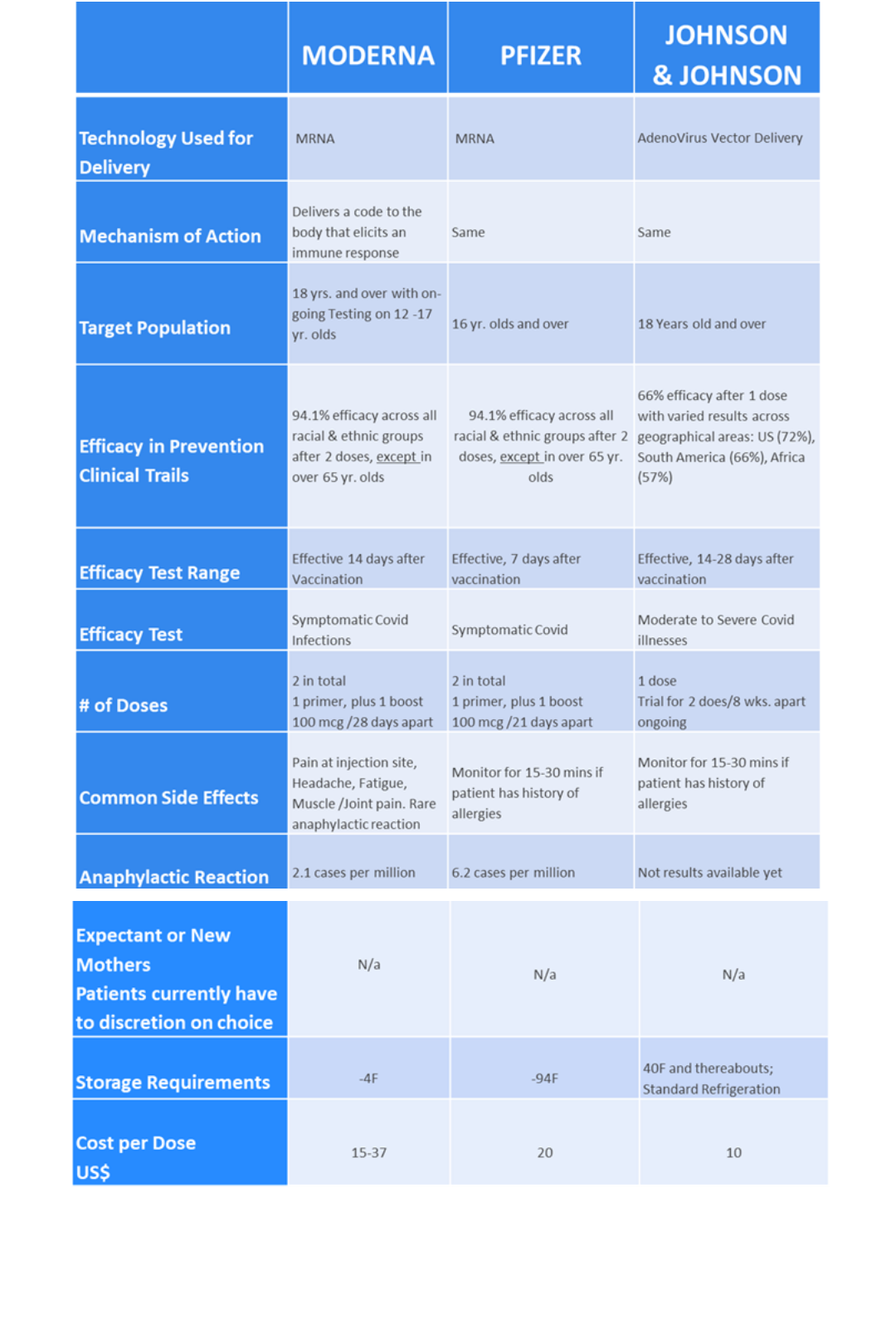 DOWNLOAD IMAGE FOR MOBILE